Entertainment
"Marriage is a scam" — Pere, backs claim with a bible verse
Popular reality star, Pere Egbi, stirs reactions as he insists that the idea of marriage is an exaggerated phase of life that is nothing but an absolute scam.
The BBNaija alumnus made this known in a tweet where he stood on his word despite the effort to change his mindset.
"Marriage is a scam!" the reality star wrote while being bombarded with contrary opinions.
A social media user wrote in response, "The issue has to do with people's attitude in the marriage, not the marriage itself."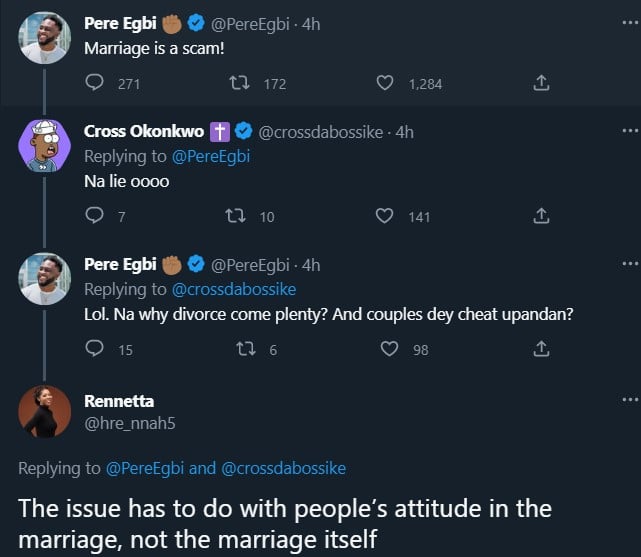 Pere who has his mind made up replied with a bible verse, "Everyone has a bad attitude? Seems like it is cos the marriages we admire most are the ones breaking. I mean even Paul advised the unmarried to stay single! (1 Cor 7:8)"